Step 1: The package
Your coldcard should have arrived sealed in a very special bag: It has a large Coinkite logo, green text, a blue border, and a barcode with the number underneath. This number is important and we call it the "bag number". Please make note of this number because the Coinkite factory has recorded this number into the secure area of flash memory inside your Coldcard.

Before opening the bag, please inspect the bag for damage or signs of being previously opened. After you pull apart the top seal, it will show the word "VOID".

The purpose of the bag, and its unique number, is to give you confidence that the Coldcard has come directly from the factory and has not been modified by anyone before you get started.

This is merely one of many layers of security, and we know that plastic bags can be "hacked" with sharp knives and so on. This is an example of "Defense in Depth".

Tamper Evident Bag (V2)
A serialized tear off tab of the bag is included inside. You should use this tab to double check the width of the bag. You can also use a magnifying glass to check the perforations of the tab match the bag. It is important to observe the bottom of the bag is seamless.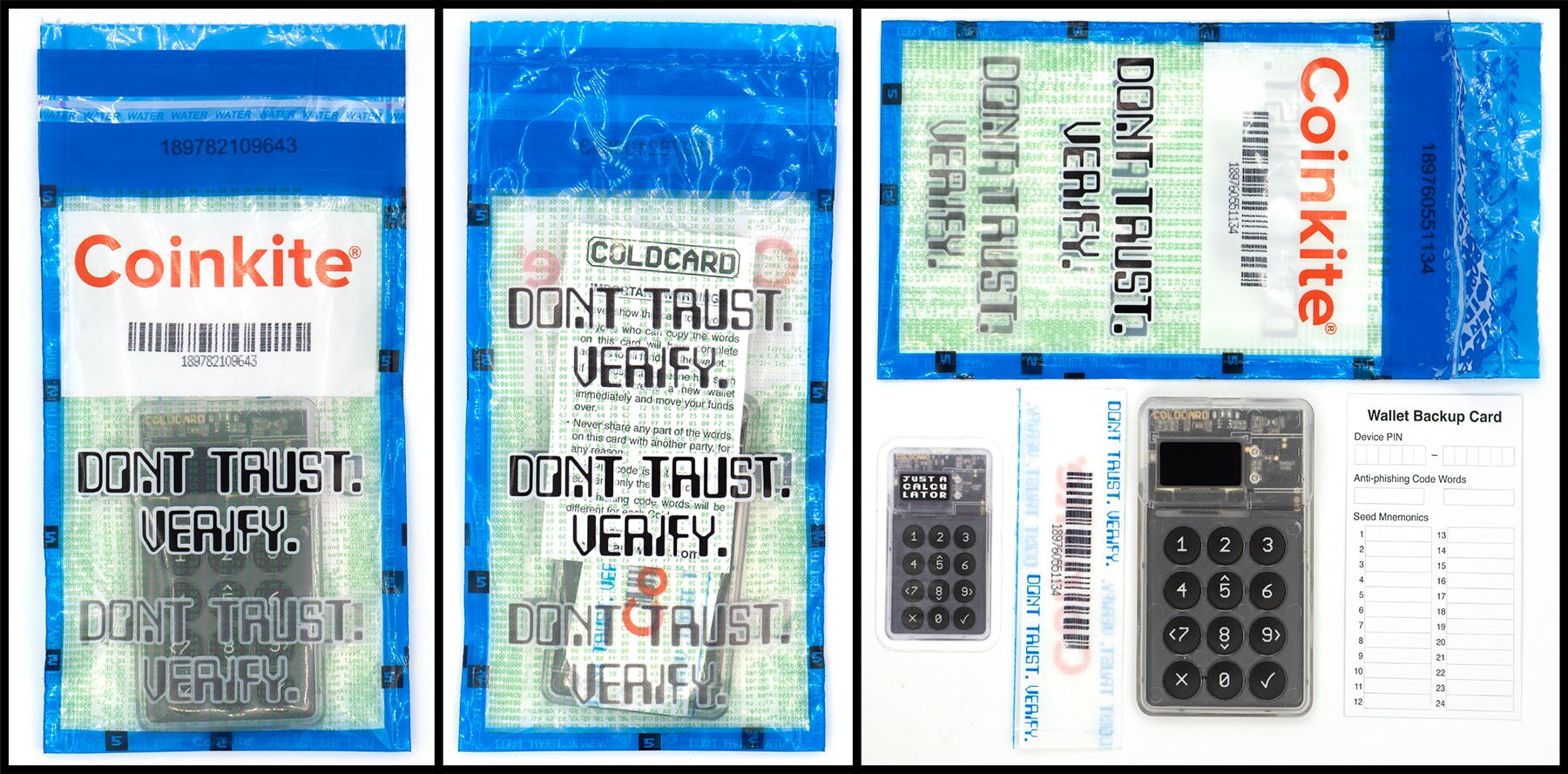 Tamper Evident Bag (V1 — now obsolete)
We are no longer using this 'red' bag design.