CoolWallet Pro
Official CoolWallet reseller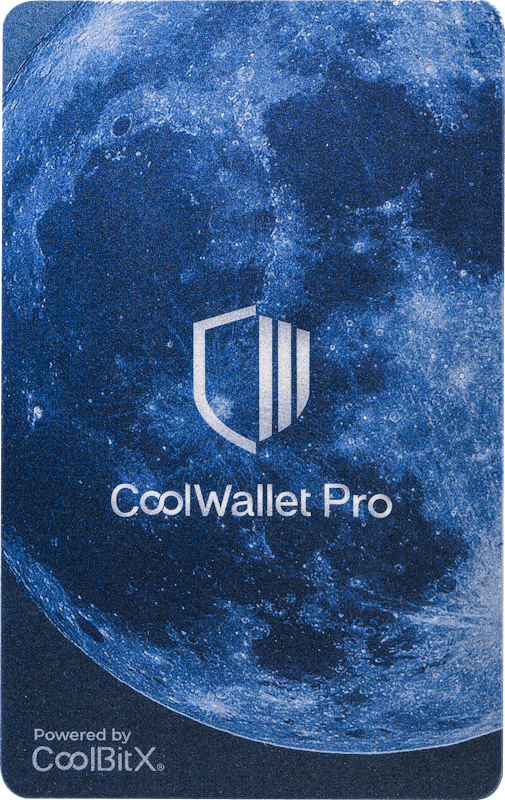 Offer
In stock
×
We are moving our warehouse. As of October 5 we expect to ship again. In the meantime you can place an order.
Ordered before 23:59, shipped this weekend
Ordered before 23:00, shipped the same day
Ordered before 17:30, shipped the same day
×
New stock is being delivered to our warehouse. Estimated delivery date:
1-10 business days
Product description:
You literally keep this hardware wallet in your actual wallet. The CoolWallet Pro has the size of a debit card. Manage all your favourite cryptocurrencies with one state-of-the-art device. 
Why choose Coolwallet Pro instead of Coolwallet S? Pro supports every popular coin on the planet such as Polkadot, Tron and Cosmos in addition to Bitcoin, Ether, Litecoin, Ripple, Stellar, BNB, USDT and all ERC20 tokens. 
In the near future, the Pro will add support for ETH 2.0, Tezos and Cardano. You can also connect the Pro to decentralized exchanges (DEX) and earn passive income by staking with the easy-to-use app on your phone.
Works with:
Android app (from Android version 6)
iOS app (from iOS 9.1)
Properties:
Small, thin and lightweight
Bluetooth support
Mobile Friendly: Send and receive cryptos anytime, anywhere
2 Factor Authentication and biometric login
Easy to use screen
Splash-proof and bendable
Create a seed offline
Package contains:
CoolWallet pro
2x recovery card
Charging dock and cable
Recommended products