Ledger Nano S Plus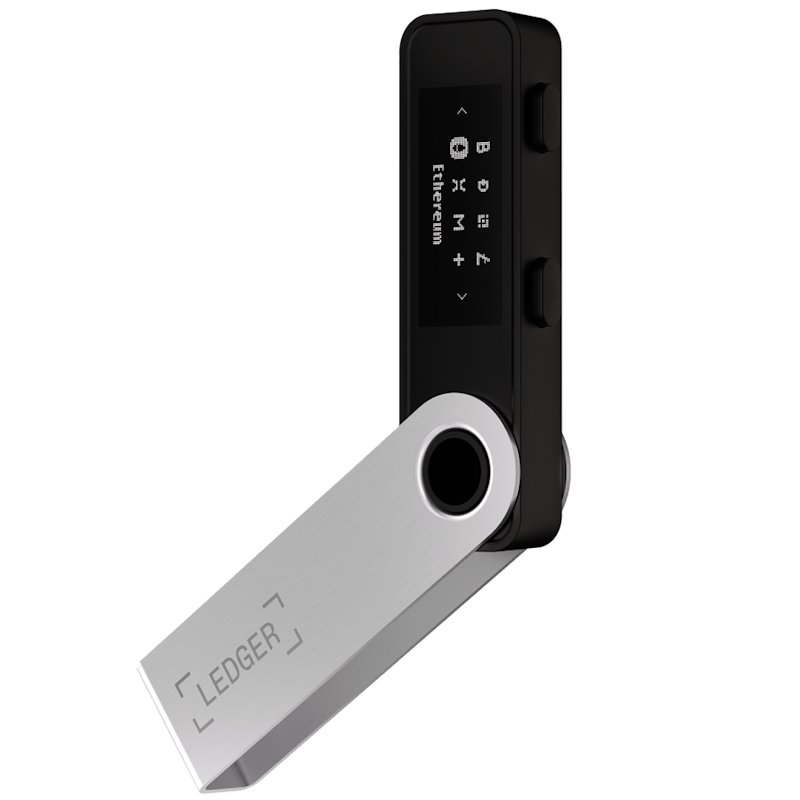 Ledger Nano S Plus
New stock is being delivered to our warehouse. Estimated delivery date:
1-10 business days
In stock
Ordered before 23:59, shipped this weekend
Ordered before 23:00, shipped the same day
Ordered before 17:30, shipped the same day
1 hour private session with a crypto expert
1 hour session with a crypto expert.
View discount bundles
View discount bundles
Do you need advice from crypto experts?
We're specialistst in the field of crypto and wallets.
Hardware wallet selection tool
This tool will advice you the best hardware wallet to fulfil your needs.
Crypto 1-on-1
A private session of one hour with a crypto expert to guide you.
Customer service
Find an answer in our FAQ's or contact our customer service.
Official Ledger reseller
Customers rate us a 9.3 (3784 reviews)
Customer support by experts
Product description
The Ledger Nano S Plus is the successor to the immensely popular Ledger Nano S which originated in kent 2017. Since its launch, the Nano S has been a very popular hardware wallet within the crypto world. 
The Plus builds on the success of Ledger Nano S and has been made even better on many fronts. All the advantages of the original hardware wallet have remained the same, but the community has also been listened to. 
For example, the community asked for a larger screen and more memory. The latter is important, because it allows more coin apps and other apps to be installed simultaneously.
Why the Ledger Nano S Plus?
The screen is bigger and brighter and the memory is much larger. 
Besides the improvements, the Nano S Plus offers more options. For example, you can stake Tezos, Tron, Cosmos, Algorand and Polkadot from within the application. Besides staking, you can also store over 1000 crypto coins and tokens. Of course, the well-known coins such as Bitcoin, Ethereum, Cardano, Avalanche and Dogecoin can also be stored as BEP20 and ERC20 tokens. The Nano S can also be connected to MyEtherWallet and Metamask.
Works with
This hardware wallet is compatible with any computer running Windows 8.1+, macOS 10.14+ or Linux. Also with your Android 7+ phone in combination with an OTG cable you can manage your crypto coins.
Buy Crypto Coins
Ledger Live is the application that you can use with the Nano S Plus. Within this application you can buy crypto coins in combination with BTC Direct. After payment with your preferred payment method such as credit card, you will receive the crypto coins directly in your wallet.
Standard included:
With the purchase of a Nano S Plus you get:
Ledger Nano S Plus
3x Recovery Sheet
USB cable
Manual
Key ring
Properties
Smartphone
Android (with OTG cable)
Desktop
Windows, macOS and Linux
Connecting
USB-C
Supported coins
+5.500
Discount bundles