Keystone 3 Pro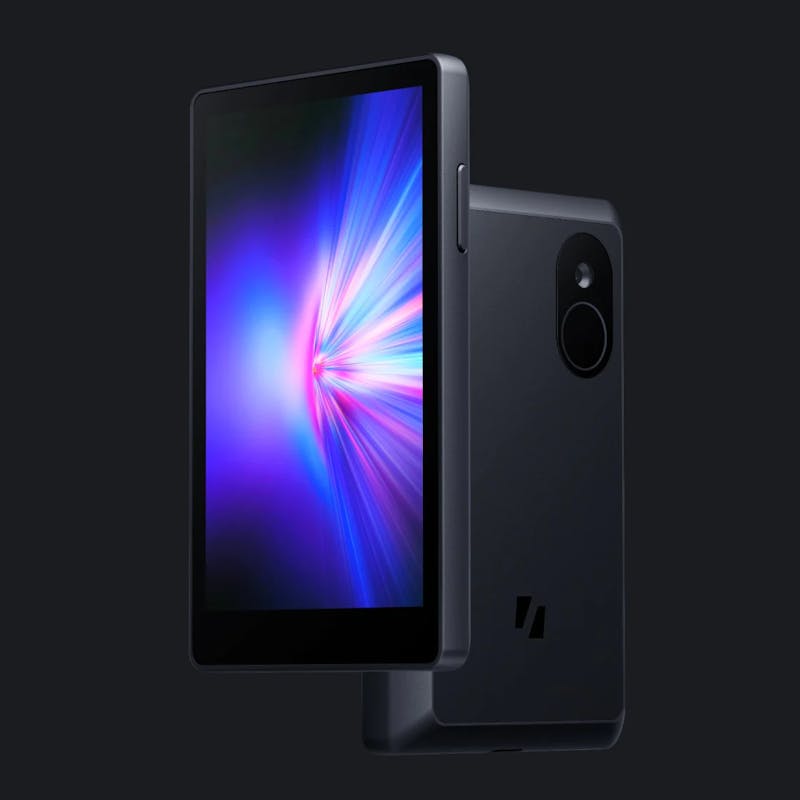 Keystone 3 Pro
New stock is being delivered to our warehouse. Estimated delivery date:
1-10 business days
In stock
Ordered before 23:59, shipped this weekend
Ordered before 23:00, shipped the same day
Ordered before 17:30, shipped the same day
Do you need advice from crypto experts?
We're specialistst in the field of crypto and wallets.
Hardware wallet selection tool
This tool will advice you the best hardware wallet to fulfil your needs.
Crypto 1-on-1
A private session of one hour with a crypto expert to guide you.
Customer service
Find an answer in our FAQ's or contact our customer service.
Customers rate us a 9.3 (3784 reviews)
Customer support by experts
Product Description
The Keystone Pro 3 Wallet combines style with functionality. The perfect hardware wallet for the secure storage of all your crypto coins.

The wallet has been specially designed with a focus on maximum security. Additionally, it is also a very user-friendly wallet.
A lot of attention went into making the user experience as easy as possible. So, the Keystone Pro 3 is suitable for both seasoned crypto experts and beginners alike. The wallet provides all the tools you need to manage your crypto coins.
Features

Key Features:
Secure Storage: The Keystone Pro 3 uses advanced security technologies. To address fundamental security issues, several security programs have been used.
Open Source Code: Both the hardware and the software code are open source. This allows anyone to review and verify the code.

3 Secure Element Security Chips: These chips were developed by Microchip & Maxim. Two global leaders in the field of security chips. The chips comply with Payment Card Industry (PCI) security standards. This makes the wallet the first to have PCI security level within the crypto industry. Secure and separate storage of your crypto coins is guaranteed.

PCI Anti-Tamper Solution: This means that physical tampering with the wallet is not possible. The SE chips are encapsulated in a complex "security house." Any physical interference immediately leads to data erasure.

User-Friendly: The design is very user-friendly. There is a clear touchscreen display, similar to your mobile phone. This makes it easy to sign transactions and verify addresses. You can choose how you want to sign transactions. Depending on your level of knowledge, you can choose between:
Bluetooth connection
QR code scan
USB cable
Connectivity Options: With Bluetooth functionality and USB connectivity, you can easily connect to both mobile devices and computers for a seamless experience.

Which Coins Does the Keystone Pro 3 Support?
This wallet supports many different cryptocurrencies, including Bitcoin, Ethereum, Cardano, Ripple, and numerous ERC-20 and BEP-20 tokens. In total, Keystone supports more than 5,000 coins and tokens.
Staking and DeFi
Benefit from Proof of Stake staking and connect to DeFi protocols to generate returns and participate in the growing world of decentralized finance.

NFT Support
Manage your NFT collection directly from the wallet and follow the development of this exciting new trend.

Specifications
All specifications at a glance:
Dimensions: 62.44mm x 103.9mm x 12.08mm
Weight: 103g
Screen: High-resolution 4-inch touchscreen
Battery: Rechargeable lithium-ion battery for long-lasting use (1000mAh/3.7Wh)
USB Port: USB-C
Unlocking: via fingerprint or PIN code
Security: Secure elements and biometric verification ensure an unparalleled level of protection.
Included
When you purchase a Keystone, you will receive:
1x Keystone 3 Pro
1x USB-C to USB-C cable
1x English user manual
6x Seed Phrase Sheets
Please note that a MicroSD card is not included.