Coolwallet S
Official CoolWallet reseller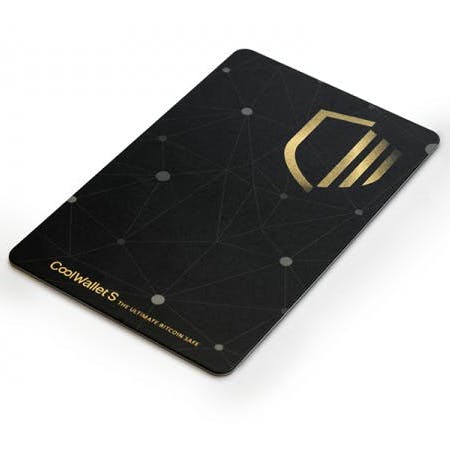 Offer
In stock
×
We are moving our warehouse. As of October 5 we expect to ship again. In the meantime you can place an order.
Ordered before 23:59, shipped this weekend
Ordered before 23:00, shipped the same day
Ordered before 17:30, shipped the same day
×
New stock is being delivered to our warehouse. Estimated delivery date:
1-10 business days
Product description:
Looking for a handy hardware wallet that also looks futuristic? Manage all your favorite cryptocurrencies with one device with the size of a debit card. CoolWallet was built specifically with the decentralized future in mind. This is the only hardware wallet that can be directly connect with decentralized exchanges (DEX) via your phone.
Works with:
Android phone or tablet with Android 6 or higher
iOS 9.1 or higher
Properties:
Bluetooth support
Mobile friendly: Send and receive crypto anytime, anywhere
2 Factor Authentication and Biometric Login
Practical screen
Small and light
Splash water resistant and bendable
Supplied as standard:
CoolWallet S
2x recovery sheet
Charging dock and cable
For the Coolwallet S is a manual available: click here.
Recommended products