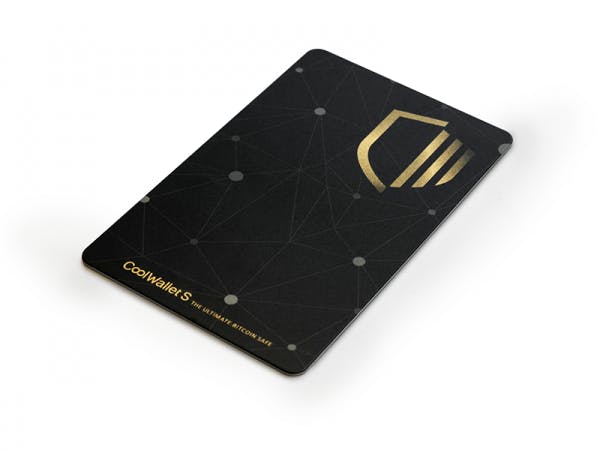 ✓ Multilingual manuals
✓ Premium customer service
Product description:
Looking for a handy hardware wallet that also looks futuristic? Manage all your favorite cryptocurrencies with one device with the size of a debit card. CoolWallet was built specifically with the decentralized future in mind. This is the only hardware wallet that can be directly connect with decentralized exchanges (DEX) via your phone.
Works with:
Android phone or tablet with Android 6 or higher
iOS 9.1 or higher
Properties:
Bluetooth support
Mobile friendly: Send and receive crypto anytime, anywhere
2 Factor Authentication and Biometric Login
Practical screen
Small and light
Splash water resistant and bendable
Supplied as standard:
CoolWallet S
2x recovery card
Charger and cable
View our return policy