CRYPTOTAG - Zeus Starter Kit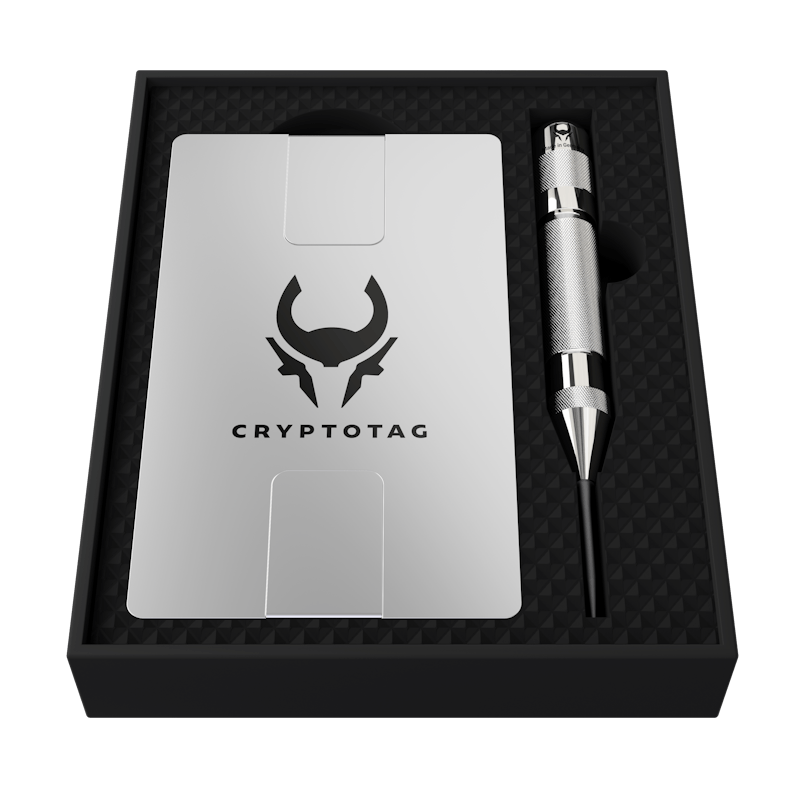 CRYPTOTAG - Zeus Starter Kit
New stock is being delivered to our warehouse. Estimated delivery date:
1-10 business days
In stock
Ordered before 23:59, shipped this weekend
Ordered before 23:00, shipped the same day
Ordered before 17:30, shipped the same day
1 hour private session with a crypto expert
1 hour session with a crypto expert.
View discount bundles
View discount bundles
Do you need advice from crypto experts?
We're specialistst in the field of crypto and wallets.
Hardware wallet selection tool
This tool will advice you the best hardware wallet to fulfil your needs.
Crypto 1-on-1
A private session of one hour with a crypto expert to guide you.
Customer service
Find an answer in our FAQ's or contact our customer service.
Official CRYPTOTAG reseller
Customers rate us a 9.3 (3784 reviews)
Customer support by experts
Product description
The new, more compact version of the CRYPTOTAG! Mark the words of your recovery seed using a convenient numbering system on a pure titanium plate. This way you always keep the backup of your Trezor, Ledger or KeepKey hardware wallet safe.
How does it work? All words in your recovery seed have a matching number between 1 and 2048. Press the correct number on the plate with the click pen and your recovery seed is always safe.
With the Zeus Starter kit you can save 1 recovery seed (of for example your Ledger, Trezor or Keepkey) of 24 words. This is much safer and more robust than writing down your seed on paper. Do you have more than 1 recorvery seed? Then choose the CRYPTOTAG - THOR Starter kit.
Included in delivery as standard:
1x set of titanium plates (24 words)
Engraving pen
Properties
Material
Titanium
Technique
Puncher
Quantity of back-ups
1