Floatoshi Quackamoto (collectible)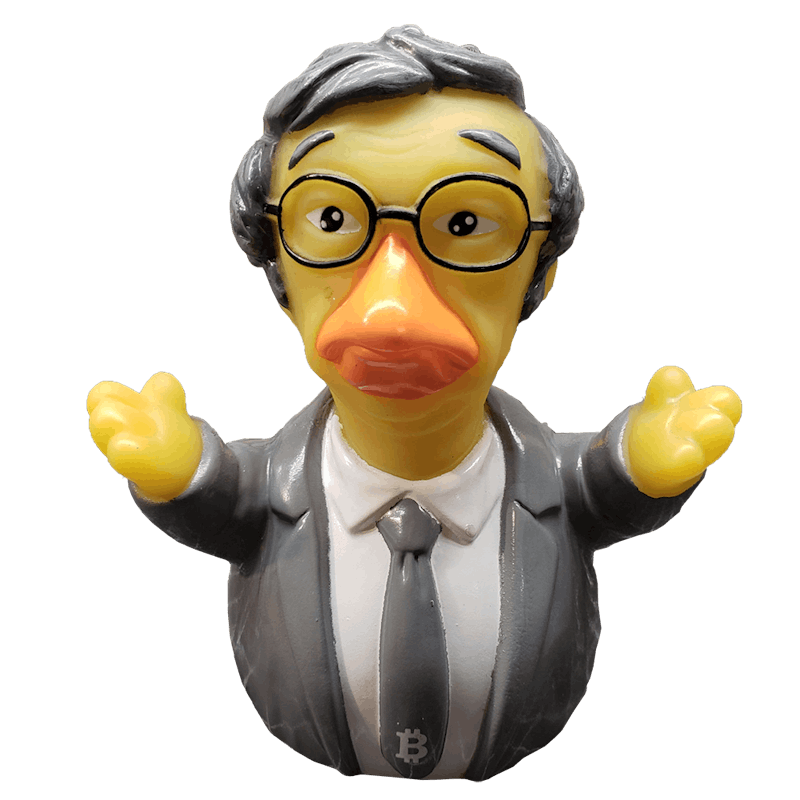 Offer
In stock
×
We are moving our warehouse. As of October 5 we expect to ship again. In the meantime you can place an order.
Ordered before 23:59, shipped this weekend
Ordered before 23:00, shipped the same day
Ordered before 17:30, shipped the same day
×
New stock is being delivered to our warehouse. Estimated delivery date:
1-10 business days
Product description
The cutest duck of the entire blockchain! Floatoshi Quackamoto wants to splash around with you in the bathtub and tell you how bitcoin is going to change the world. The duck is 10 centimetres high and helps you play away your FOMO. A true collectible for the Bitcoiners!
Recommended products