SHAmory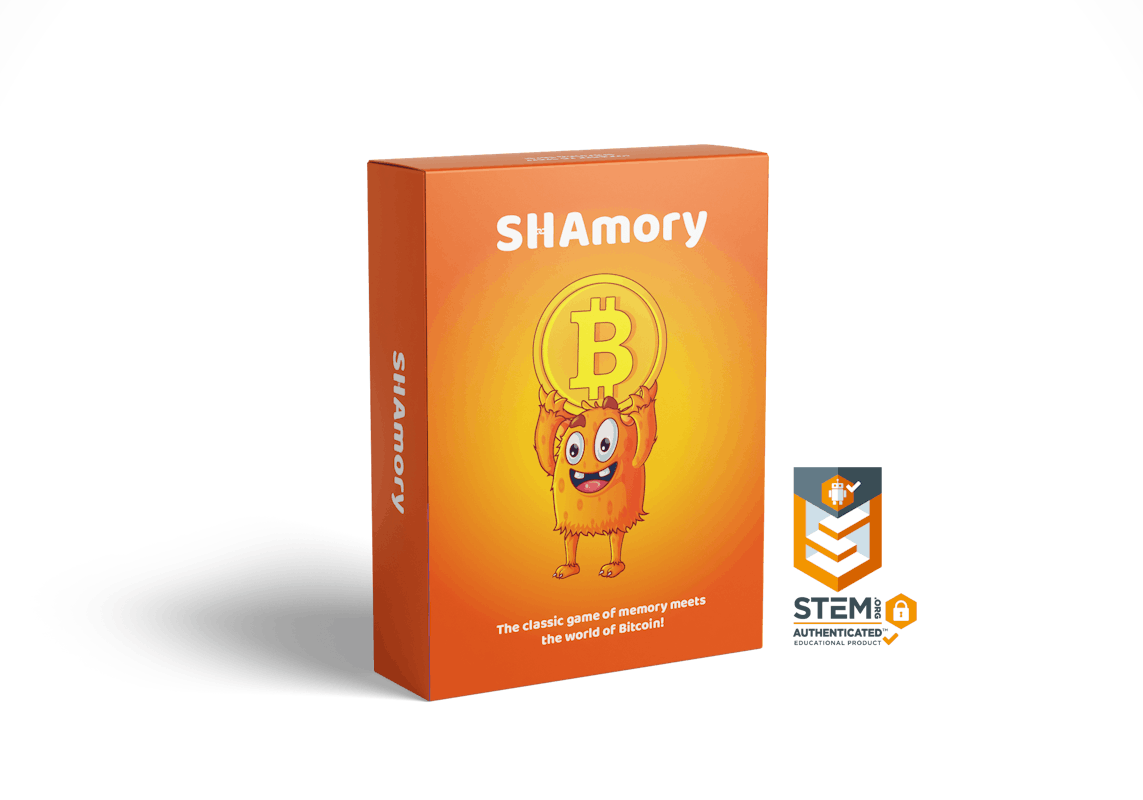 SHAmory
New stock is being delivered to our warehouse. Estimated delivery date:
1-10 business days
In stock
Ordered before 23:59, shipped this weekend
Ordered before 23:00, shipped the same day
Ordered before 17:30, shipped the same day
1 hour private session with a crypto expert
1 hour session with a crypto expert.
View discount bundles
View discount bundles
Do you need advice from crypto experts?
We're specialistst in the field of crypto and wallets.
Hardware wallet selection tool
This tool will advice you the best hardware wallet to fulfil your needs.
Crypto 1-on-1
A private session of one hour with a crypto expert to guide you.
Customer service
Find an answer in our FAQ's or contact our customer service.
Customers rate us a 9.3 (3784 reviews)
Customer support by experts
Product description
Want to have your kids, friends or your date learn something about bitcoin while playing a game? Shamory is the perfect blend of fun and education for anyone interested in bitcoin. Learn the basics of how mining works while earning bitcoin rewards for each new block.
SHAmory proves that fun and learning can go together. Players are exposed to the key features that have kept Bitcoin safe for the past decade. So not only are you having fun, perhaps this is a pleasant way to open the conversation about bitcoin before you bombard your guests all over with Satoshi's gospel.