Billfodl Seed Back Up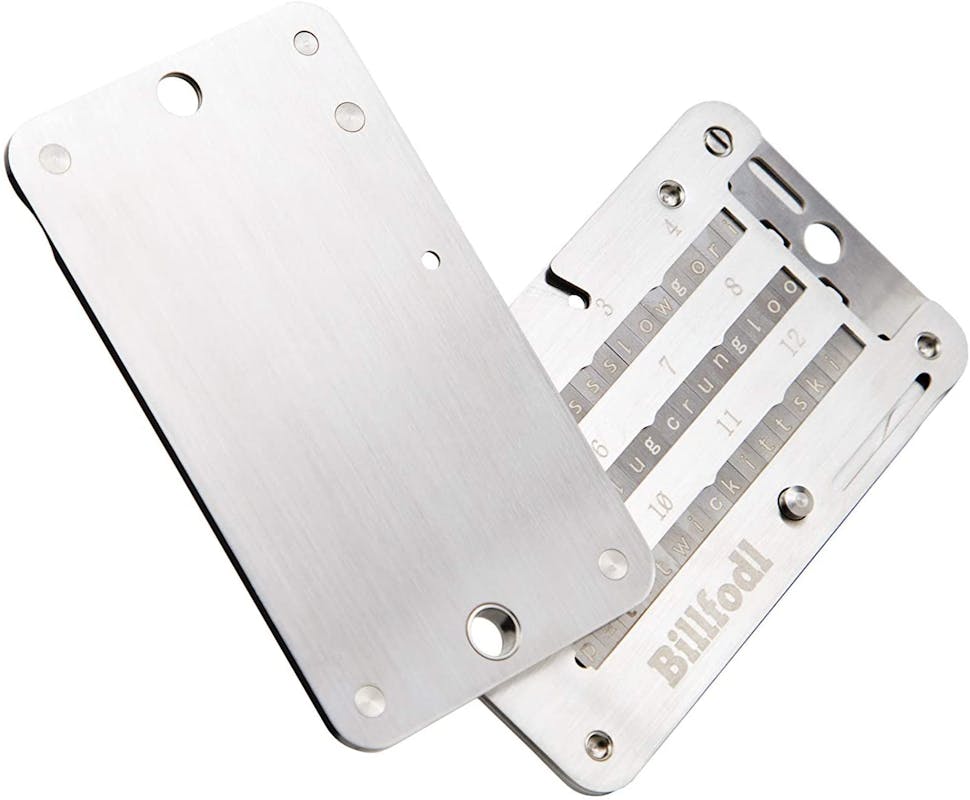 Billfodl Seed Back Up
New stock is being delivered to our warehouse. Estimated delivery date:
1-10 business days
In stock
Ordered before 23:59, shipped this weekend
Ordered before 23:00, shipped the same day
Ordered before 17:30, shipped the same day
1 hour private session with a crypto expert
1 hour session with a crypto expert.
View discount bundles
View discount bundles
Do you need advice from crypto experts?
We're specialistst in the field of crypto and wallets.
Hardware wallet selection tool
This tool will advice you the best hardware wallet to fulfil your needs.
Crypto 1-on-1
A private session of one hour with a crypto expert to guide you.
Customer service
Find an answer in our FAQ's or contact our customer service.
Customers rate us a 9.3 (3784 reviews)
Customer support by experts
Product description
Looking for a secure way to store your private keys? Then check out Billfodl. Use a random set of character tiles, and slide your private key into this virtually indestructible steel plate. The big difference with other metal plates is that you don't have to punch letters in Billfodl.
Why store your private key with Billfodl?
Offline storage
No paper, so sustainable storage
Can withstand water, fire and electricity
Works with all wallets we sell
Included:
Steel card
300 Steel Characters
Properties
Material
Stainless steel
Technique
Letter tiles
Quantity of back-ups
1