Ledger Nano S + CRYPTOTAG Zeus
Official CRYPTOTAG reseller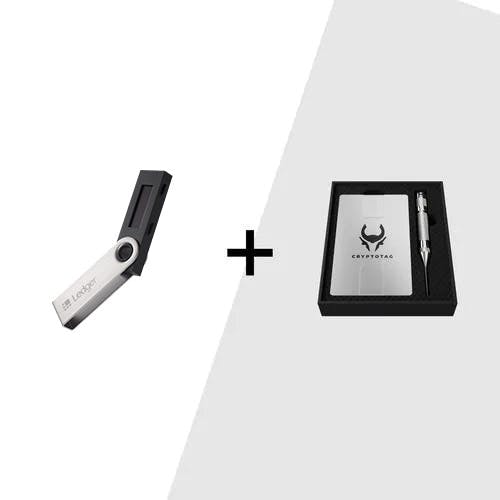 Offer
✓ Multilingual manuals
✓ Premium customer service
This package contains the best-selling hardware wallet ever, the Ledger Nano S, but also the CRYPTOTAG Zeus.
With the Ledger Nano S you store all your crypto coins in a safe way. You are the only one who can access these coins because only you have access to the backup consisting of 24 words.
You don't want to lose these 24 words and that's why the CRYPTOTAG Zeus exists. Save these words on one of the titanium plates so that your backup can even survive a fire. This way you can be sure that you will never lose your bitcoins.
View our return policy