Ledger Nano X + CRYPTOTAG Zeus
Official CRYPTOTAG reseller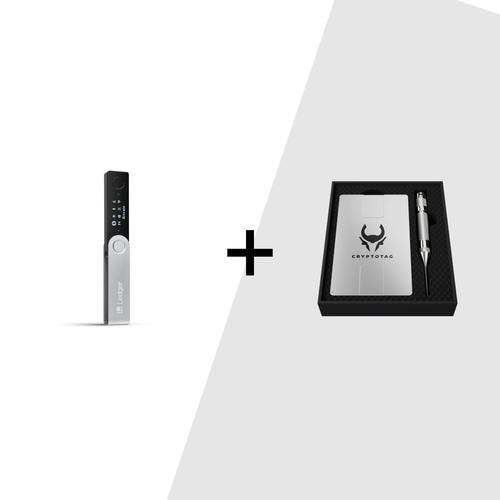 Offer
✓ Multilingual manuals
✓ Premium customer service
This is the perfect combination. The combination package contains the Ledger Nano X and the CRYPTOTAG Zeus.
Connect the Ledger Nano X hardware wallet via bluetooth to your phone to keep your crypto coins safe. The backup of the Nano X consists of a series of 24 words.
Store these 24 words in the titanium plate of the CRYPTOTAG Zeus. This plate even survives a house fire, so you can be sure that you will never lose your crypto coins.
View our return policy