Passport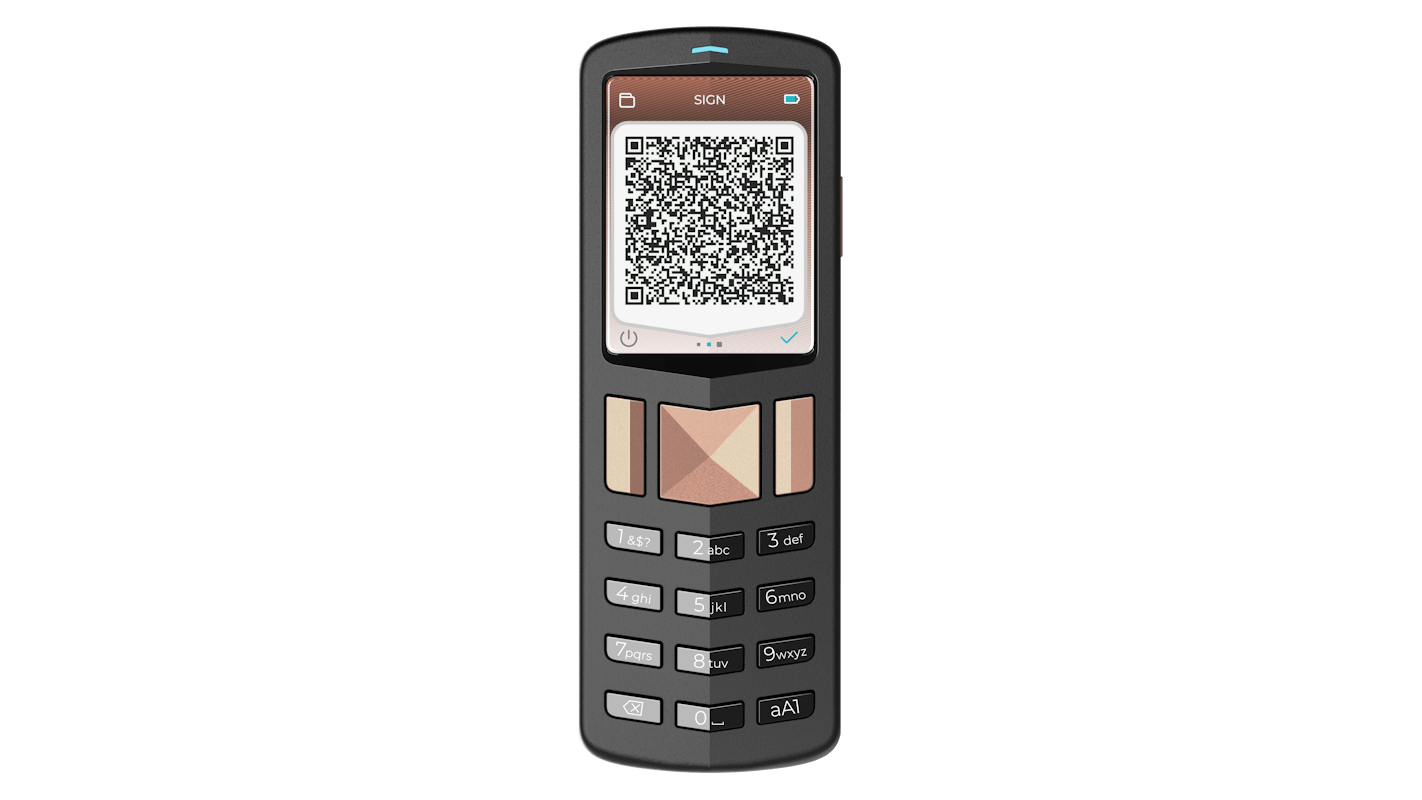 Passport
New stock is being delivered to our warehouse. Estimated delivery date:
1-10 business days
In stock
Ordered before 23:59, shipped this weekend
Ordered before 23:00, shipped the same day
Ordered before 17:30, shipped the same day
Do you need advice from crypto experts?
We're specialistst in the field of crypto and wallets.
Hardware wallet selection tool
This tool will advice you the best hardware wallet to fulfil your needs.
Crypto 1-on-1
A private session of one hour with a crypto expert to guide you.
Customer service
Find an answer in our FAQ's or contact our customer service.
Official Passport reseller
Customers rate us a 9.3 (3784 reviews)
Customer support by experts
Product description
What's the most robust product in the world? Why, a Nokia 3310, of course! Not only does Foundation's Passport hardware wallet look like that vintage phone, it's also just as reliable.
This wallet has been designed to be minimalistic and elegant, and offers a simple industrial design, which doesn't require a manual to figure out. Important elements like the camera and the microSD slot have been marked with a copper band.
Let's be honest, bitcoin is already complicated enough. So why should a wallet be complicated as well? Passport's large screen and the clear menus offer a refreshingly simple user experience. Unlike other wallets, you don't have to scroll for an eternity on a tiny screen, or to enter a complicated password with just two buttons.
Passport doesn't have USB ports or wireless communication. In order to execute transactions, you scan a QR code. This makes it impossible for independent attackers to communicate with the device.
The battery is included.
Properties
Smartphone
Android and iOS
Desktop
Windows, macOS and Linux
Connecting
Air-gapped
Supported coins
Bitcoin only