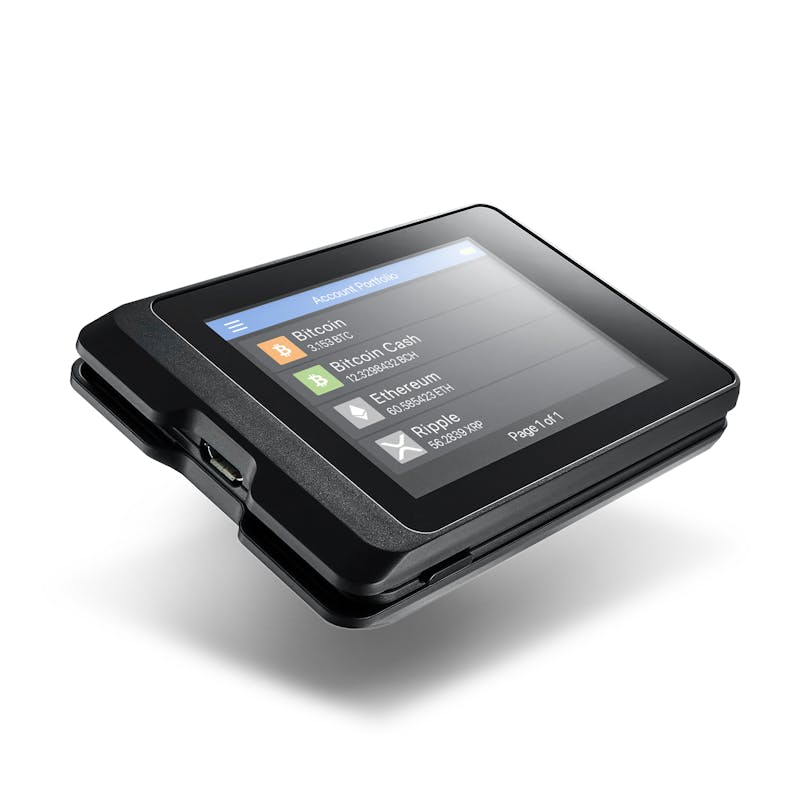 Offer
In stock
Ordered before 23:59, delivered free of charge on Monday
Ordered before 23:30, shipped the same day
Ordered before 17:30, shipped the same day
×
New stock is being delivered to our warehouse. Estimated delivery date:
1-10 business days
Product description
The Secux W10 is the most affordable model from Secux and can be used on your desktop computer (Windows, Mac OS, Linux and Chrome OS). Connect the Secux W10 to your computer with the supplied cable. You can operate the wallet itself via the 2.8"/7 cm touchscreen. There are few wallets with a screen as large as the Secux one.
Besides the well-known coins such as Bitcoin, Ethereum, Dogecoin and Cardano, you can use it to store ERC-20, TRC-10 and TRC-20 tokens. Your coins are protected by the built-in security chip which is CC EAL5+ certified. This in combination with your PIN code will prevent hackers from accessing your crypto.
The product will be delivered with a security seal on it. This way, you know no one has tampered with the product. During the setup of your wallet, it will generate a recovery seed (24 words, also called seed backup). With the Secux you can also add a 25th word for extra security, but is not necessary.
Are you looking for a hardware wallet that you can use with Bluetooth via your phone? Consider purchasing a Secux W20 or Secux V20.
Included:
Secux W10
Micro USB cable
Pouch
Manual
Recovery seed cards
Recommended products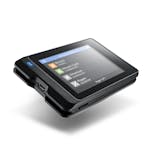 Secux W20
In stock
Ordered before 23:59, delivered free of charge on Monday
Ordered before 23:30, shipped the same day
Ordered before 17:30, shipped the same day
×
New stock is being delivered to our warehouse. Estimated delivery date:
1-10 business days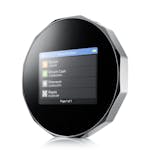 Secux V20
In stock
Ordered before 23:59, delivered free of charge on Monday
Ordered before 23:30, shipped the same day
Ordered before 17:30, shipped the same day
×
New stock is being delivered to our warehouse. Estimated delivery date:
1-10 business days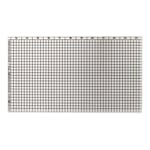 CVER STEEL seedplate backup
In stock
Ordered before 23:59, delivered free of charge on Monday
Ordered before 23:30, shipped the same day
Ordered before 17:30, shipped the same day
×
New stock is being delivered to our warehouse. Estimated delivery date:
1-10 business days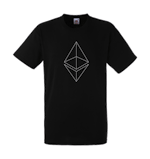 Ethereum cryptocurrency T-shirt
In stock
Ordered before 23:59, delivered free of charge on Monday
Ordered before 23:30, shipped the same day
Ordered before 17:30, shipped the same day
×
New stock is being delivered to our warehouse. Estimated delivery date:
1-10 business days